The Latest News from PA Chapter of APA…
The Chapter is a great resource for the state's planners, and we hope you take advantage of all that the Chapter has to offer. This month, we have a focus on the Chapter and its planners, identifying training opportunities, highlighting hiring concerns and the opportunity to advertise with the chapter, and focusing on two outstanding Chapter members – Ann Hutchinson and Steve Pitoniak. Enjoy!
---

Environmental Justice Overview & Pennsylvania's Draft Environmental Justice Policy
Next Webinar Wednesday is Wednesday, May 4, starting at noon. After this session, participants will be able to:
Define environmental justice, equity, and equality.
Know some key precedents around the environmental justice movement nationally and in Pennsylvania.
Learn the scientific basis of disproportionate impacts facing communities.
Know about the Pennsylvania Department of Environmental Protection (DEP)'s Environmental Justice Policy revision and how to comment.
Use tools to help identify environmental justice concerns in communities that will assist in reaching communities facing environmental justice issues in their planning work.
Equity CM credit is pending approval. Deadline to register is May 3, 2022
If you're interested in sponsoring a Webinar Wednesday session or have a session for Webinar Wednesday, please contact us. Send your request to info@planningpa.org.
---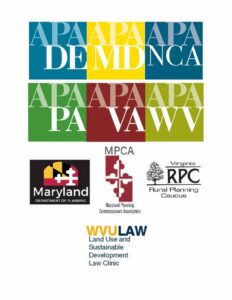 Mid-Atlantic Collaboration: Planning for Clean Water Webinar Series
The Mid-Atlantic Planning Collaboration has announced a webinar series exploring the vital connections and partnerships between planners and the health of our water resources and the Chesapeake Bay Watershed. Webinars will be held the third Thursday of each month starting at 12:00 p.m. Save the following dates: May 19 and June 16
---
The PA Chapter of APA is pleased to invite nominations for the 2022 PA Chapter of APA Planning Awards, to be presented at the Annual Conference, October 2-4, 2022, in Lancaster. It is the opportunity to showcase distinguished individuals and successful projects – the best and brightest in Pennsylvania planning!
Nominations are encouraged for: Compelling Plans, Innovative Projects, Programs, and Practices and Inspiring leaders. Nominations are due by June 10! More information. 
---
APA PA Annual Conference: Become a Sponsor
This year's conference, "Forging Ahead: Adapting to Change!" takes place October 2-4 2022. The Annual Conference provides a unique and effective opportunity to showcase your work and capabilities to planning professionals and policy makers from across the Commonwealth. It's also one of the ways to support planning in Pennsylvania by providing valuable networking, education, and development for planners.
Check out the marketing opportunity that best suits your needs. More information here.
---
Each year the Chapter offers a scholarship to support individuals seeking funds for academic degree programs, internships, and professional development activities.  If anyone would like to contribute to the Chapter's Scholarship fund, donations can be made here. We accept all major credit cards, or you can send a check. Please make your check payable to "PA Chapter of APA Scholarship Fund" and mail it to P.O. Box 4680, Harrisburg PA 17111.
---
Planning Through the Great Reshuffle: Checking in with Planners in PA
Planning as a profession has kept a studious eye on the COVID-19 pandemic as it promises, even as it declines, to redefine everything from where we live to how we work.
At the same time, the government, private sector, and nonprofit organizations that employ planners have had to navigate extremely challenging fiscal and hiring environments. As the Great Resignation reaches a scale large enough to cause some to now term it the Great Reshuffle, we thought it would be timely to check in with leaders across the state and see how organizations at all levels are faring.
For a state perspective, we asked Justin Dula, of the PA Department of Environmental Protection's Office of Environmental Justice about his experiences. Justin shares, "COVID has changed the way we work in the public sector. For a long time, governments encouraged remote working as a way to help limit stresses on transportation systems but were hesitant to adopt remote working policies themselves. After over a year of public sector employees working from home, these systems were largely adopted by governments. Now, in order to remain competitive with private employers, many government employers are offering virtual or hybrid work options for employees. In this tight job market, it is important for the public sector to remain flexible in order to be competitive in attracting talent."
Lancaster County Planning Commission Director Scott Standish shares challenges specific to hiring: "… we have certainly been impacted by the challenge of filling several vacancies on our staff – from the administrative level to our deputy director's positions. We are having more success in hiring entry level planners right now over more experienced ones. All of that is to say, we have had to become more strategic in the way that we are utilizing our limited staff resources. This has resulted in the staff needing to be more agile and re-assigning tasks to achieve our highest priority goals. From a more positive outlook, we were already in the process of re-organizing the office to be more effective, efficient, and customer friendly – the last two years has certainly accelerated that effort."
At the local level, State College Borough is facing similar issues. Ed LeClear, Director of the Borough's Planning & Community Development Department notes, "From a local government perspective, we held open a large number of vacancies during the first two years of the pandemic and only recently began hiring again. Besides the obvious burn-out and morale issues caused by doing more with less during COVID, two challenges became immediately apparent: (1) Our pay scale is set by governing body action and is based on a consultant-led pay study that was conducted before COVID. We do not have the flexibility to pivot to increase wages like the private sector which puts us at a considerable disadvantage when trying to recruit talent. It will likely be 2023 before we have an updated pay-scale, which will put us even further behind. And (2) Local government has to be responsive to our residents which means we have to be physically present for work in our building. Recruiting high-quality and in-demand talent is challenging with working-from-home is not an option."
Meanwhile, Lawrence County's Planning Department has been insulated from staffing changes. Planning Director Amy McKinney shares that, "as a department with a small number of employees, the challenge has instead been continuing to offer quality service to the municipalities as the amount of work handed to the Planning Department grows." 
From grappling with how to stay competitive as an employer to managing increased workloads with the same or fewer people, from maintaining staff wellness to bridging the in-person/work-from-home divide, it is clear that planners and the organizations that hire them must maintain an incredible degree of flexibility and responsiveness.
For those seeking to fill positions, remember to leverage your APA-PA membership. The PA Chapter posts employment opportunities on our website as well as on our social media accounts at no charge for members, reaching over 2500 member planners!
---
An Interview with Ann Hutchinson, Senior Director of Municipal Planning, Natural Lands, 2022 College of Fells of AICP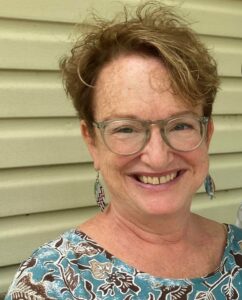 What did you want to be when growing up? A scientist, because I used to visit my dad and other relatives in their labs and thought it looked fun.
What was your first job? Besides babysitting, I worked in a limestone factory in my small hometown in Illinois on the Mississippi River. My job was to take samples of limestone and mix them with other stuff to see if they could be used as plastic filler by the automobile industry. It turned out that the limestone did not hold colors well, so it didn't work out.
How did you get into planning? I got hooked on planning after taking an architectural history class in college about the 1871 great fire of Chicago, and how architects and planners rebuilt the city. I went on for a Masters in Landscape Architecture. My first job in PA was in the planning office at Lower Merion Township, where I learned so much, especially about the MPC, from Charlie Guttenplan and later hired and enjoyed collaborating closely with Liz Rogan.
Municipal planners are known to endure long night meetings. What's the latest you ever left a Township meeting? 2:10 am
What is a highlight of your career? Working with Randall Arendt on launching the Growing Greener – Conservation by Design program at Natural Lands. Randall was welcoming of new ideas and expanding the concept. It's been really wonderful to work at a land trust that makes municipal planning such an important part of its mission, and to be surrounded by so many knowledgeable colleagues who freely share their conservation expertise, which benefits the work.
You will be inducted into the College of Fellows of the American Institute of Certified Planners at the national APA conference this May. What was your reaction when you found out? I felt extremely honored that my PA Chapter peers nominated me, it really means a lot to me. I was also surprised to learn that PA is not so well represented in the AICP College of Fellows, despite all the impactful planners we have here. But we can showcase our collective work in 2023, when the national conference returns to Philadelphia!
---
Northeast Section Holds Zoning Workshop and Honors Steve Pitoniak
On March 25, 2022, the Northeast Section held a zoning workshop for planners and zoning officials. Led by Attorney Don Karpowich, the workshop provided an overview of recent amendments to the PA Municipalities Planning Code, as well as a review of zoning case law from the past year.
The workshop was followed by a meeting of the Northeast Section Council. During the meeting, Steve Pitoniak was honored for his contributions to the planning community and the Northeast Section. Mr. Pitoniak recently retired as Lackawanna County Planning Department Manager after 40 years of county service. Mr. Pitoniak was also the Chairman of the Lackawanna/Luzerne Metropolitan Planning Organization Technical Committee and previously served as Chairman of the Northeast Section. Mr. Pitoniak plans to remain active in the Northeast Section and will serve on the Planning Committee for the APA-PA Annual Conference when it returns to Scranton in October 2023.
---
AICP Requirements: Equity Credits Required staring in 2022
In December 2020, the AICP President Elect Mitchell J. Silver, FAICP, announced the introduction of two new mandatory credits for the AICP Certification Maintenance Program.
There are two new mandatory credits for AICP members: 1) Equity (1 CM credit) and 2) Sustainability and Resilience (1 CM credit). The mandatory Equity credit was established in recognition of the need for communities to deliberately counteract and heal decades of inequity and injustice in policies and practice. Both new mandatory credits reflect critical knowledge areas for planners to be prepared to best serve their communities.
Beginning January 1, 2022, AICP members were able to begin logging the two new mandatory credits. APA has provided a FAQ on the new mandatory credits, available here.
For Pennsylvania planners, there are many great opportunities to log the new Equity credit. One resource is the Smart Growth Online webinar series – learn more about Upcoming Webinars and access recordings of past webinars here.
---
The Pennsylvania Chapter of the American Planning Association is looking for Great Places in two categories: Great Public Spaces and Great Greenways/Trails. Great Places are unique, memorable places that display community planning best practices, have an exemplary character, and a sustainable vision for tomorrow.
We want to hear your suggestions for a Great Public Space or Great Greenway/Trail designation. Please complete the online submission form by Thursday, June 9, 2022. Nominations will be considered by the Great Places in Pennsylvania Judges Committee with notification to applicants in the summer. More information is here.