LV Section Event: Rebuilding the Bethlehem Steel Site – Where Are We Today? | 2 CM
June 19, 2013 @ 5:30 pm

-

8:00 pm
Please join the Lehigh Valley Section for a very special evening on Wednesday, June 19, 2013.  Speakers include Robert DeSalvio, President of the Sands Resort Bethlehem; Tony Hanna, Director of the City of Bethlehem Redevelopment Authority; and Darlene Heller, Planning Director for the City of Bethlehem.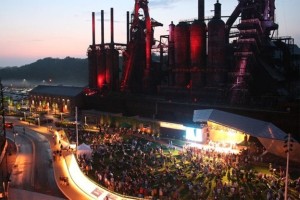 The program will include an overview of the master plan and status of the site's current redevelopment including Sands Casino Resort Bethlehem and the Steel Stacks Arts Quest Campus.  A 1/2 hour walking tour will follow the presentation.  This event has been approved for 2 CM credits.
Location: Berks Meeting Room of the Sands Casino Bethlehem (easiest access to meeting room is via the Hotel Entrance).  Registration is at 5:30 p.m.  Program starts at 6:00 p.m.
Fee: $35 (includes dinner buffet and education)
To register for this event, please click here>>
Or you can mail your registration to Tina Roseberry (SSM Group Inc., 2005 City Line Road, Suite 300, Bethlehem PA 18017-7701)
For more details about this event, please contact Darlene Heller (610-997-7636).