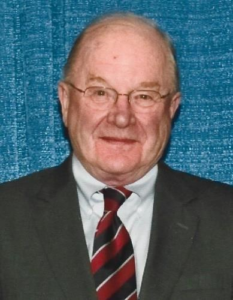 Michael Nicholas Kaiser passed away early in the morning of 20 August 2021 at the age of 82 after a long battle with Alzheimer's and Parkinson's disease. Born 14 August 1939, he was married to his beloved wife Nancy for 58 years until her passing in 2019. He is survived by daughter Wendy of Havertown, PA, son Mike of Nashville, TN, son Chris of Brooklyn, NY, grand-daughter Molly of Washington, DC, sister Mary Lou Thomas of Philadelphia, and the Thomas children and grandchildren. He served as Executive Director of the Joint Planning Commission of Lehigh and Northampton Counties for 50 years, helping shape the growth of the Lehigh Valley from 1963 until his retirement in 2013.
Mike was a man of great curiosity and many diverse interests cultivated in a life-long pursuit of ever changing hobbies. Never one to undertake anything in half measures, he was a voracious reader, an avid gardener, a greatly skilled photographer, a lover of music, and a determined but less than accomplished classical guitarist. He loved travel with family, scuba diving, ballroom dancing, cross country skiing, competitive cycling as the Patriarch of the 'Kaiser Dynasty', and served on the Board of Directors of the Lehigh County Velodrome in the 1980's. He did not shy away from wine, Nancy's expert cooking, a fine cigar, or a good argument. He was perhaps happiest in his role as grandfather, and reveled in playing Uno and creating elaborate ice cream sundaes with Molly. Mike and Nancy were blessed to have many dear friends with whom they maintained life-long relationships from their home in Cetronia.
Contributions: In lieu of flowers, may be made to the Alzheimer's Association at www.alz.org.