Congratulations to William Gomes for receiving a leadership award for Local Government Excellence!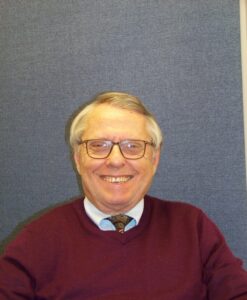 William Gomes was appointed by the Mifflin County Commissioners as the Mifflin County Planning and Development Director in August of 1997 where he has served in that capacity until February of 2020. Mr. Gomes was the first full time planning director for Mifflin County since 1980. He has over 40 years' experience as a professional planner. His career focus has been to work with rural communities to improve their transportation, housing, recreation and quality of life issues.
Mr. Gomes came to Pennsylvania with a wide background that included working in 5 states: Tennessee, Georgia, Oklahoma, New Hampshire and New York. This experience included the following: providing technical assistance to two rural counties while at the Tennessee State Planning Office; working as a city-county planner while at the North Georgia Area Planning and Development Commission that included site selection and grant and implementation assistance to initiate a countywide fire protection system; providing planning assistance to eight counties and assisting in the drafting of state legislation to allow for the creation of Lake Area Planning Commissions in Oklahoma while at the Northern Oklahoma Development Association; working as a town planner and zoning officer for a small town in New Hampshire; and working for a rural county in upstate New York involving oversight of the county's Community Development Block Grant (CDBG) programs, housing rehabilitation programs and economic development revolving loan fund. Additionally in New York, he assisted in the creation of a county housing council, which resulted in the development of a public-private partnership to improve housing in a rural county.
Since coming to Mifflin County and Pennsylvania, Mr. Gomes has overseen a staff ranging from 4-6 over the past 22 ½ years. The work in Mifflin County has included assistance in the development of: two county comprehensive plans; a brownfields assessment project; a county economic development revolving loan program; county water, sewer and stormwater management plans, the county's subdivision and land development ordinance update; a two county open space and rural recreation plan, and a county tourism plan. Key accomplishments have been to assist in the restoration of the historic Mifflin County Courthouse and the historic Stone Arch Bridge; and grant and implementation assistance for five streetscape projects to improve downtown Lewistown, the Kish Dog Park, the Juniata River Boat Launch and the Juniata River Trail, associated with the Mainline Canal Greenway and 911 National Memorial Trail. Mr. Gomes has also been active with the following organizations: the Central Section of the Pennsylvania chapter of the American Planning Association including past chair; the Pennsylvania Municipal Planning Education Institute; the County Planning Directors Association of Pennsylvania; the Juniata River Valley Visitors Bureau; Downtown Lewistown, Inc.; the SEDA-COG Natural Gas Cooperative; the Juniata Valley Behavioral and Developmental Service Citizens Advisory Board including past chair; and assistance in the formation of the Mifflin County Parks and Recreation Council to improve recreational opportunities throughout the county and the Mifflin County Internet Advisory Committee to expand broadband services in the county.