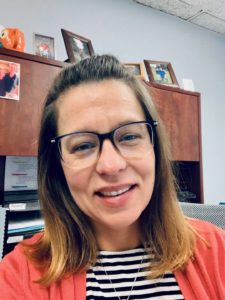 On October 19th and 20th, the APA PA Chapter of the American Planning Association held its first ever virtual conference!!! Over 300 attendees were able to choose between 28 different sessions, including our traditional Opening Keynote, networking, Plenary Session, the Annual Chapter Address and Awards and the Pitkin Lecture.  Sessions ranged in topics from "Addressing Housing Needs" to "Preparing your Community for Technological Change" and even how to "Build Better Bus Stops."  Most sessions were recorded and AICP attendees will be able to log in CM credits. The success of this virtual conference was the result of many, many hours of work from our Chapter Administrator, conference planning committee and our Board of Directors. Our thanks and gratitude to all of those that made our first ever virtual conference a success. 
Coming soon…the Chapter will start to implement our Webinar Wednesday's initiative to offer additional training opportunities that will be offered to our members. Please contact Alexis Williams, Chapter Professional Development Officer, if you have any ideas for a Webinar Wednesday topic. 
The Board of Directors are looking for volunteers to sit on the Community Planning Assistance Program that was developed by a work group and approved by the Board of Directors. If you are interested in sitting on this steering committee please send an email to:  amckinney@co.lawrence.pa.us 
As always, if there is anything we can do for you as a member of the APA PA Chapter please feel free to contact us.