Congratulations to our Peter Wulfhorst for receiving a leadership award for Local Government Excellence!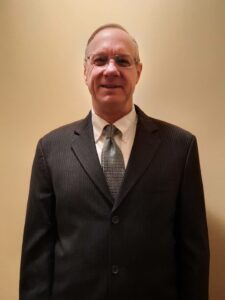 Peter began his career in planning in local government as the Pike County Planning Director in August 1986 and continued in that role until February 1999. As County Planning Director he oversaw the development and Pike County's first Pike County Comprehensive Plan, coordination and support of planning programs in the county, assistance in the way of education and technical research, aid Local Planning Commissions, and review of subdivision and land development plans and land use ordinances. He represented Pike County on transportation committees with the Northeastern Pennsylvania Alliance.
Peter also became involved in the PA Chapter of the American Planning Association and served on the Northeast Section Council. He continues to serve on the Northeast Section Council serving as Chair and Treasurer in the past and currently as Chair. he represents the Section on the Executive Committee and Board as well. The Northeast Section has co-sponsored citizen planning education through the Pennsylvania Municipal Planning Education Institute (PMPEI). He currently serve as a PMPEI instructor for their 4 courses.
In February 1999, he took a position with Penn State Extension in Pike County as a Community Development Extension Educator. He continues to work with Penn State Extension to this day.
As an Extension Educator, he continues to conduct land use planning programs on zoning, subdivision and land development and comprehensive planning for local municipal planners. He's involved with other Extension Educators in offering since 2013 Extension land use webinars. These 5 session webinar series are offered twice a year. We have conducted webinars on Cell Towers, Short-term rentals, Renewable Energy, Stormwater, Zoning Law, Signs, Transportation and Urban Agriculture.
Peter has also conducted educational programs on Pennsylvania local government for the citizens of the Commonwealth. Since 2005, Penn State Extension has been conducting in local government election years (odd-numbered years) a Toss Your Hat in the Ring workshop. This workshop is for people who have ever thought about serving on their school board, borough council or township board by providing them information on Pennsylvania local government, how to get your name on the ballot and learn from those who been elected to local government. To date over one-thousand people have attended the workshops.
Finally, Peter currently serves, since 2006, on the Shohola Township Planning Commission where we rewrote both the Township's Zoning & SALDO ordinances in a 5 year period in-house.