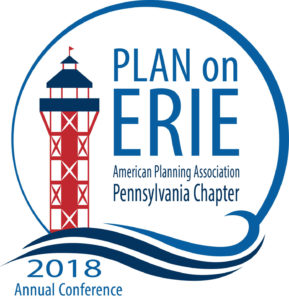 Our Conference Planning Committee is pleased to announce the details are falling into place for another great conference. Included will be three phenomenal Plenary sessions; over 40 concurrent sessions, including a Healthy Communities based Fast, Fun & Fervent session; a Mentoring event on Monday evening; plenty of networking opportunities; and exciting Mobile Workshops including exploring Erie's Wine Region.
It wouldn't be a PA Chapter event without time for networking and camaraderie! Join us Sunday, October 14 at the Erie Maritime Museum. Enter the world of Lake Erie. Learn its history. Find out about fishing.
From the War of 1812 through present day, the museum will take you through time, the people and the events surrounding Lake Erie. The U.S. Brig Niagara is berthed within yards of the museum. Inside there will be plenty to explore.
---
Featured Speakers include:
Opening Session, October 15, 2018
Tom Murphy,  Intentionality: Competing in the 21st Century
The rules are getting turned upside-down. Globalization, demographics, climate change, and technology are forces that are creating both challenges and opportunities. How communities, big and small, respond to those forces of change will determine whether they will compete successfully. Maintaining the status quo is not an option. Embracing change and the risks and controversy that it entails is the challenge.
---
Plenary Session, October 16, 2018
Kevin Wright, The Neighborhood Play Book
A field guide for community members and developers that facilitates the activation  of spaces with goal of influencing physical and economic growth in neighborhoods. Their hope is that The Playbook will create more neighborhood amenities where people want to spend time, interact socially, create memorable experiences, and connect with the built and natural environment.
---
Pitkin Lecture, October 16, 2018
Charles Marohn,  Infrastructure Crisis: It's Time to Rethink Our Approach to Growth
For more than six decades, local governments have been accustomed to building infrastructure and expanding existing systems. While liabilities have grown, transportation funding has not kept up. Now there is a desperate need for local governments to change their approach. We need to shift our strategy from an emphasis on continuous expansion to more mature focus on maintenance and maximization of existing infrastructure. In difficult economic times, this is a scary, but necessary, realignment.
---
More information will be available in late July.